'Close Approximations,' Asymptote's translation contest is back!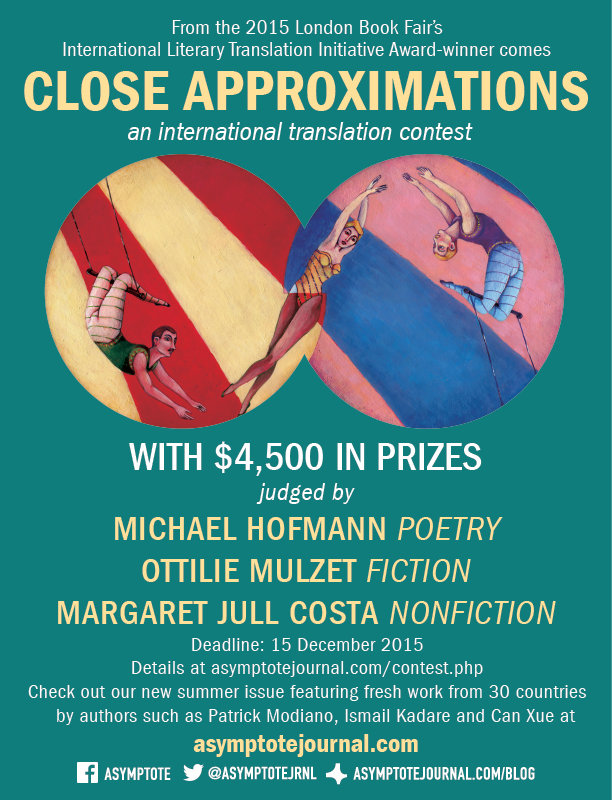 Fantastic news for emerging translators all over the world: 'Close Approximations,' Asymptote's hugely popular translation contest, is back! Open to translators at the beginning of their careers, this contest invites translations in three genres: poetry, fiction, and—a new category this year—literary nonfiction. The winner and runner-up of each category will walk away with 1,000 USD and 500 USD respectively.
In addition to winning some serious prize money, they will also be featured in our April 2016 issue, joining an exceptional roster of translators published in our pages, including J.M. Coetzee, Lydia Davis, Susan Bernofsky, Robert Chandler, Ros Schwartz, Daniel Hahn, Pierre Joris, Rosmarie Waldrop and Howard Goldblatt.
We are thrilled to announce the panel of experts judging this second installment: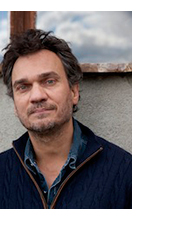 Michael Hofmann (Poetry) was born in Germany, and grew up in England, Scotland, Austria and the US. He has published six books of poetry, including Nights in the Iron Hotel, Acrimony and a Selected Poems, winning a Cholmondeley Award, the Geoffrey Faber Memorial Prize, and an English Arts Council grant. In addition to numerous prose translations (all from German), he has translated volumes from Durs Grünbein (Ashes for Breakfast), Günter Eich (Angina Days), and Gottfried Benn (Impromptus). He reviews for Poetry and the London Review of Books, and has brought out two critical collections: Behind the Lines (2001) and Where Have You Been? (2014) and introduced and edited the anthology Twentieth Century German Poetry (2006). He is a member of the American Academy of Arts and Sciences and the Deutsche Akademie der Künste, and has taught at the University of Florida for 20 years.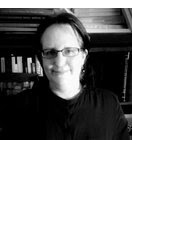 Ottilie Mulzet (Fiction) translates from Hungarian and Mongolian. Her translation of László Krasznahorkai's Seiobo There Below won the Best Translated Book Award in 2014, and in 2015, she shared the Translator's Prize with poet and fellow translator George Szirtes for László Krasznahorkai's lifetime achievement Man Booker International Prize. Forthcoming translations include: Destruction and Sorrow beneath the Heavens, by László Krasznahorkai (Seagull Books, 2016), The Dispossessed, by Szilárd Borbély (HarperCollins, 2016), and Lazarus, by Gábor Schein (Seagull Books, 2017). Some of Ottilie's interviews about the work of László Krasznahorkai can be found at Quarterly Conversation; for other critical writings, see Hungarian Literature Online. In addition, she is completing a dissertation about Mongolian riddles, and a book of translations of Mongolian Buddhist legends.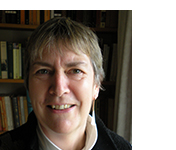 Margaret Jull Costa (Nonfiction) has been a literary translator for nearly thirty years and has translated works by such writers as Eça de Queiroz, José Saramago and Javier Marías. She has won various prizes, most recently the Marsh Award for Children's Fiction in Translation for Bernardo Atxaga's The Adventures of Shola. In 2013, she was invited to become a Fellow of the Royal Society of Literature and in 2014, was awarded an OBE for services to literature. In 2015, she was given an Honorary Doctorate by the University of Leeds.
*
"Being chosen as a runner-up in Asymptote's 'Close Approximations' instantly opened up new opportunities for publishing exciting new translations and collaborating with editors at other journals. These fresh opportunities bear witness to Asymptote's remarkable profile: editors know that Asymptote is the place to look for up-and-coming translations across the globe. A special dimension to Asymptote is that translators have a real place and presence in its pages, rather than disappearing behind the author's name: the translator is honored as writer. I am honored and excited to be a part of Asymptote's tireless and heroic endeavors on behalf of world literature, and I look forward to thanking the journal soon in a full-length translation of Sylvie Kandé's The Neverending Quest for the Other Shore."
—Alexander Dickow, runner-up in the poetry category of the 2013 'Close Approximations' contest
*
HOW TO APPLY
Submit between 5 to 10 pages of translated poetry or between 10 to 25 pages of translated fiction or nonfiction via the 'Contest' option of our Submittable page, in the appropriate category. Our submissions window opens on 1 August 2015 and closes on 15 December 2015.
Be sure to note the following guidelines:
• All text must be formatted in a standard 12-point font.
• Poetry entries must be single-spaced unless otherwise necessary. Fiction and nonfiction entries must be double-spaced.
• The page minimums and maximums only apply to the translated pages; the original text does not contribute to the 10-page poetry and 25-page fiction and nonfiction maximums.
• Each submission must contain a translation or translations of work by one single poet or author only.
• If submitting an excerpt of a novel or memoir, please pick one continuous excerpt that can stand on its own.
• For the nonfiction category, we will consider only literary nonfiction. If you are in doubt of what constitutes this genre, please browse through the nonfiction articles published in our archive here.
• Via Submittable, you will be asked for information pertaining to the Title of the Work, the Original Poet/Author, the Original Language, the Country of Publication, the Translator(s), Bios of both Author and Translator(s), as well as your contact details.
• Your submission should be saved as one single Word Document under the file name [GENRE—Original Language—last name of translated poet/author].doc or [GENRE—Original Language—last name of translated poet/author].docx (e.g. POETRY—Korean—KIM.docx).
• The document should begin with three lines bearing the following information only:
• the title of the translated work
• the poet/author of the original work
• the language from which the work has been translated
• IMPORTANT: Please DO NOT include the name(s) of the translator(s) anywhere in this Word document (e.g. in the header or footer of the document).
• Following this information, please include:
• the English translation (between 5 to 10 pages for poetry or between 10 to 25 pages for fiction and nonfiction), followed by
• the original text of the work(s).
• Only if absolutely necessary, a PDF scan can be sent to contest@asymptotejournal.com with the subject header "Genre—Original Language—PDF of Original for [lastname of translated poet/author]" (e.g. NONFICTION—SWAHILI—PDF of Original for ADICHIE), in lieu of this original text.
• There will be a nonrefundable contest fee of 15 USD to be paid via Submittable.
• Unless the work you are translating has already entered public domain, we ask that you obtain a statement from the holder of the copyright for the work under translation verifying that the rights are available before you submit your contest entry. We will ask you to furnish this statement if your work is selected.
• Works enter the public domain generally 50 to 76 years after the author's death, depending on the country where the work was published. The onus is on you to verify if the work in question has indeed entered the public domain, if it comes to that. We will not entertain any queries with regard to the copyright status of a work.
• We ask that submissions be limited to translations of writers who have yet to appear widely in English but are generally available in their native tongue. As an example, Sappho is considered widely published in English, even if freshly translated. In contrast, an author with only a small fraction of his or her work published in English translation (or none at all) would be a perfect candidate for the contest.
• Translations must be into English, but may come from any language besides English. Although we especially welcome contemporary work translated from underrepresented languages, neither the work's original language or its contemporaneity will be a factor in the judging.
• Self-translations are not permitted.
• Translations must not have been previously published. "Publication" here includes appearances in limited-circulation or defunct print publications/online outlets.
• Simultaneous submissions are not allowed.
• If a translation is slated for publication in a title that is forthcoming after April 2016, it may be submitted for consideration.
• Up to two entries are allowed per individual for poetry and up to three entries each are allowed per individual for fiction and nonfiction. If submitting more than one entry, please upload each as a separate Submittable submission (Note that the contest fee will apply to each).
• Multiple submissions across different genres are allowed.
• Collaborative translations are allowed.
• Preference will be given to translators who are early in their careers. (If you have published only one book-length translation or none so far, we will consider you "early in your career.")
• Persons who have served or are currently serving as editors or interns at Asymptote are not eligible to enter this contest.
• Members of Asymptote's support team and past contributors are eligible.
• Previous 'Close Approximations' contest winners and runners-up are not eligible to enter this contest.
• Translators of shortlisted works may be contacted for publication in a future issue.
• We reserve the right to disqualify or reject any entry that we determine, in our sole and absolute discretion, does not meet the above criteria.
• The judges' decisions are final.
The results will be announced in our April 2016 issue, slated for release on 15 April, 2016.
Find the results of the first 'Close Approximations' contest (as well as links to the winning entries) here.
Queries about the contest can be sent to contest@asymptotejournal.com.
Are you excited about this opportunity? Help spread the word by downloading our flyer here and putting it up at your university department/a local bookstore!